Welcome to Affordable Roofing by John Cadwell, Inc.
At Affordable Roofing by John Cadwell, Inc., we pride ourselves on quality workmanship, prompt and reliable service and reasonable prices. We are setting the highest standards in the roofing industry offering the most cost effective and up to date roofing materials, with over 20 years of experience and thousands of durable, weather-resistant roofs to our credit.
Remember, a good roof is the result of durable, quality products, accurate bids, experienced roofers in Orlando and surrounding cities and a licensed Florida roofing contractor. So when you have roofing worries in your home or business contact Affordable Roofing because our excellent reputation is your assurance of a quality roof that will last for years.
Our Roofing Services
We offer a wide variety of roofing services in Florida from the installation of a new roof to cleaning the roof and gutters. Whatever your roof needs, you can call on Affordable Roofing by John Cadwell, Inc. a Licensed Roofing Company.
We know how important it is to have a good roof over your head. That's why at Affordable Roofing by John Cadwell, Inc. we take each roof we build, install, repair, and maintain very seriously.
For over 20 years Affordable Roofing has been providing commercial and residential roofing. Our highly skilled and experienced staff will take extra care to ensure your satisfaction upon completion of your roofing project.
Affordable Roofing by John Cadwell, Inc. your Florida Home Improvement Contractor has a record of quality roofing installations and repairs. We offer solutions to your roofing problems by providing durable, long lasting roofing materials with professional and affordable installation.
We understand that not all roofs are alike and not all home owners and business owners have the same needs. Affordable Roofing is a Full-Service Roofing Company offering full roof replacements along with small roof repairs to large complex repairs along with roof restorations, roof cleaning, reports and much more for both residential and commercial properties.
At Affordable Roofing, our mission is to ensure peace of mind to each of our customers through exceptional service. We work hard to exceed our customers' expectations. Our quality and experience combined with our strong work ethics are why we maintain an A+ rating with BBB and have won the Best Roofing Company Award.
Contact Us Today– We look forward to working with you and providing you a solution to your roofing problems.
Roofing Services
[lvca_posts_carousel posts_query="size:10|order_by:date|post_type:roofing_services" taxonomy_chosen="service_category" arrows="true" autoplay="true" autoplay_speed="3000″ animation_speed="300″ display_columns="3″ scroll_columns="1″ gutter="15″ tablet_display_columns="2″ tablet_scroll_columns="1″ tablet_gutter="15″ tablet_width="800″ mobile_display_columns="1″ mobile_scroll_columns="1″ mobile_gutter="15″ mobile_width="480″]
Cities We Serve
Although we service all counties and cities in Florida. Our main service area currently is listed below.
Altamonte
Apopka
Zellwood
Mount Dora
Tavares
Eustis
Leesburg
Longwood
Sanford
Orlando
Maitland
Winter Garden
Winter Park
Ocoee
Celebration
Poinciana
St. Cloud
Hunters Creek
Union Park
The form has reached its submission limit.
Affordable Roofing by John Cadwell, Inc Facebook Feed
Affordable Roofing by John Cadwell, Inc. is one of the construction industry's most esteemed roofing company and a leading authority in the roofing industry for information, learning, knowledge, and support.
Whether you choose to work with Affordable Roofing by John Cadwell, Inc or not, we are committed to educating all prospective clients, so they can avoid hassles that can occur when choosing a qualified Roofing Contractor you can trust.
Awards and Certificates
[lvca_carousel arrows="true" autoplay="true" autoplay_speed="3000″ animation_speed="300″ display_columns="5″ scroll_columns="3″ gutter="10″ tablet_display_columns="3″ tablet_scroll_columns="2″ tablet_gutter="10″ tablet_width="800″ mobile_display_columns="1″ mobile_scroll_columns="1″ mobile_gutter="10″ mobile_width="480″][lvca_carousel_item name="Florida Roofing Contractor"]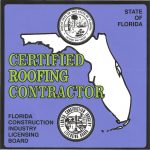 [/lvca_carousel_item][lvca_carousel_item name="A+ BBB Rating"]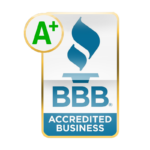 [/lvca_carousel_item][lvca_carousel_item name="My Safe Home Certified"]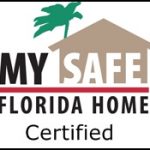 [/lvca_carousel_item][lvca_carousel_item name="Owens Corning Preferred Contractor"]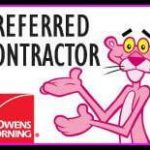 [/lvca_carousel_item][lvca_carousel_item name="Certainteed Master Applicator"]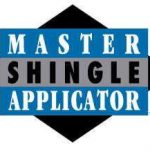 [/lvca_carousel_item][lvca_carousel_item name="Best Roofing Company"]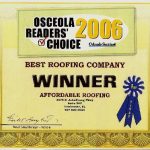 [/lvca_carousel_item][lvca_carousel_item name="Business Certified"]

[/lvca_carousel_item][lvca_carousel_item name="HydroStop Certified Applicator"]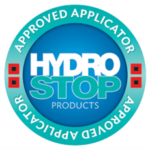 [/lvca_carousel_item][/lvca_carousel]
Testimonials
[lvca_testimonials_slider slideshow_speed="5000″ animation_speed="600″ pause_on_hover="true" direction_nav="true" control_nav="true"][lvca_testimonial_slide author="Russell M., Orlando, FL"]After having several companies come out and with no success we were recommended to a Affordable Roofing by John Cadwell, Inc. They were professional and honest. The work was quick and the leak was fixed and it NEVER leaked again. Great job and an even better price![/lvca_testimonial_slide][lvca_testimonial_slide author="Sharon O., Mims, FL"]The inspection done by Affordable Roofing by John Cadwell, Inc. was a powerful tool to have in the purchase of my home. I will never purchase a home without it being inspected by you first. Thanks so much![/lvca_testimonial_slide][lvca_testimonial_slide author="Viviann E., Kissimmee, FL"]This is not the first time that Affordable Roofing has worked for me. I have confidence in them and I trust their work.[/lvca_testimonial_slide][lvca_testimonial_slide author="Nancy R., Kissimmee, FL"]John is an excellent representative, as well as are his workers/technicians, etc. His office representative was extremely courteous and helpful.[/lvca_testimonial_slide][lvca_testimonial_slide author="John B., Minneola, FL"]Excellent: Performance, Time, Understanding, Explanation, Polite, Estimate, Clean up, Knowledge, Workmanship, Information, and Overall experience.[/lvca_testimonial_slide][lvca_testimonial_slide author="Stanley F., Altamonte Springs, FL"]Mr. Cadwell has always maintained the highest level of professionalism and quality when working on our projects. Based on years of working with John, I would highly recommend.[/lvca_testimonial_slide][lvca_testimonial_slide author="Nadine P., Port Orange, FL"]Truly a GREAT company! You did a great job at a great price. I am so happy with my choice in you![/lvca_testimonial_slide][lvca_testimonial_slide author="Tracy M., Orlando, FL"]I would be happy to have these men who conducted themselves as gentlemen on any roofing job at our house.[/lvca_testimonial_slide][lvca_testimonial_slide author="Frank K., Central Florida"]I am writing the letter in favor of John Cadwell and his company, Affordable Roofing by John Cadwell, Inc. I consider him to be one of the premier roofing contractors in the area. John has completed several jobs for me, ranging from 3000 to 6000 square foot home and I can always count on a job well done. His craftsmanship is evident on every project he has completed. He has been nothing but professional and is always reliable and on the job when you expect him to be. I highly recommend Affordable Roofing. There aren't too many people you can rely on these days but John is definitely one of the good guys[/lvca_testimonial_slide][/lvca_testimonials_slider]